MICARLA QUILTY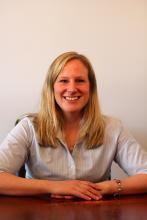 Micarla Quilty
Director/Operations Manager
Micarla's background prior to working with Brad at Elders and now at Tungsten Home Loans was in Conveyancing, where she was the office manager for a National Conveyancing firm that did property settlements in every state in Australia. This ultimately gives her an edge when it comes to understanding lender's Solicitors, your Solicitor and the required steps in buying property.
Micarla will work with you so that you understand where you are up to in the buying process. She will also check that your solicitor is doing the right thing by you.
Many a happy client has come from Micarla's tenacity in ensuring that you get what you should; not only from your new mortgage provider, but your solicitor and real estate agent too.
LET'S GET STARTED
We're here to help answer your questions. We want you to grow and prosper, have access to information and knowledge that will help you grow your wealth well into the future. Find out for yourself why we say 'We're on your side'.