BRAD QUILTY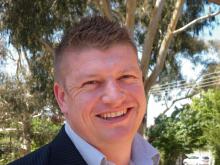 Bradley Quilty
Director/Finance Manager
Brad joined the finance industry in 2009 as a way to learn about property investing. Originally he was an Aussie Loan Consultant, before becoming the franchisee for Elders Home Loans in Canberra which eventually led to the formation of Tungsten Home Loans with his partner Micarla in 2012. He is now considered amongst the Elite within the mortgage industry of Australia and is consistently achieving recognition for Excellence in Finance. He specialises in complex scenarios, such as self-employed clients, family trusts and investment purchase structuring and is well known for being a Finance Broker that gets the results required with little fuss.
Brad has shown that he loves the finance industry, committing to 'Mentoring' new to industry mortgage brokers, as well as serving on the Finance Brokers Association's State Council in 2015.
His accolades include: 2015 PLAN Australia Excellence in Finance Platinum; 2011, 2012, 2013, 2014, 2016 and 2017 PLAN Australia Excellence in Finance Gold and being instrumental in guiding Tungsten to winning the Australian Mortgage Award in 2013 for Best New Brokerage in Australia and being a finalist in 2014 for Best Independent Brokerage (less than 5 staff).
Brad is a father to 5 children and his wife Micarla also works in the business. In the little spare time that he has, Brad enjoys fishing, listening to music and watching Rugby League.
0416 232 315
brad@tungstenhomeloans.com.au
facebook.com/TungstenHL/
Tungsten Home Loans on Google
LET'S GET STARTED
We're here to help answer your questions. We want you to grow and prosper, have access to information and knowledge that will help you grow your wealth well into the future. Find out for yourself why we say 'We're on your side'.