LET'S GET STARTED
We're here to help answer your questions. We want you to grow and prosper, have access to information and knowledge that will help you grow your wealth well into the future. Find out for yourself why we say 'We're on your side'.
OUR COMMITMENT TO SERVE YOU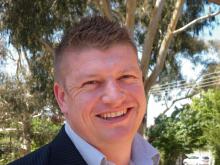 "We have mentioned that we do not favour one lender over another, and we mean it. There is a tendency within the broker industry to send business to one particular lender for quick approval times. We feel this goes against the meaning of being a broker.
We do not suggest possible lenders to decrease our workload, we suggest lenders ONLY to get the best loan we can for you and your circumstances. We don't care if the best loan means fighting/pushing/clawing our way through it, that is what we are here for, so long as you benefit in the end, we have done our job… the one we were engaged to do."
BRAD QUILTY   •   DIRECTOR/FINANCE MANAGER